opportunities, delivered…simple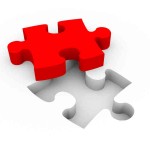 Welcome to the best online opportunity portal in Botswana, tshono.com.
Here you will find the latest business news, jobs, tenders, business solutions, property etc. If you are a business owner, this is the place for you to showcase your products and/or services, list your Business, find partners, the latest tenders and share information with others like you. You can also place ads for free under our classifieds section and network at our community pages. All for FREE!!!… ummm, yes its all free.
To receive all Botswana jobs, tenders and business news delivered to your email every week, enter your email address in the box on the right to subscribe to our free newsletters.
Happy navigating everyone!!! and please give us feedback at marketing@tshono.com.